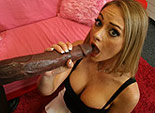 Man was this girl Aline smoking hot. She really took the cum shot like a fucking champ, a lot of girls freak out but she was digging it. She also did a very nice job of taking all of OG Mudbone's cock down.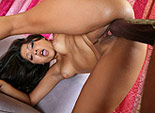 Allie is a really cute latina girl who has never taken a cock like this. She was actually quite scared, but once we calmed her down, she was ready to put it inside her. She took it pretty well. As always, we finished it off with one of OG's infamous cum pool shots.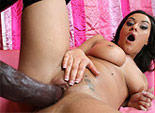 So OG gets to talkin to this Border Patrol chick with a huge rack and within minutes he talks her into doing a scene with him. You don't need to say much when you've got a 14 inch convincing arguement! She was so eager for it she started giving him road head on the way!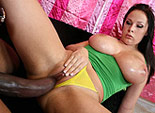 We were hanging out last week when Gianna "Big Titties" Michaels gave us a call. She said she heard there was a dude in the business with a 14-inch cock, and that since she had some of the biggest natural titties in the business, she HAD to work with him. This is CRAAAAZY!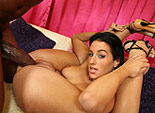 Do we have a treat for you today. We met this hottie Holly at a local coffee spot. OG was coming off a night of crazy partying, and needed his espresso to give him energy to get thru the day. Before he knew it, he was packing 14-inches into he!!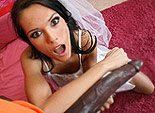 Jen is a mail order bride who emailed us saying she was about to marry this douchebag Tyrone, but after seeing OG Mudbone's freakish cock all over the internet, she would much rather marry OG. She invited us to her wedding where we left her groom at the altar!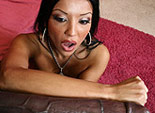 We ran into this physcho bitch, I mean psychic girl Maya. We went to have OG Mudbone's fortune read, she soon realized through her spiritual powers that OG had a 14-inch monster cock, and then told about how she was going to be fucking it within minutes...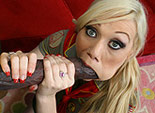 This little hottie Samantha is a naughty girl scout. She offered some of her girl scout cookies, but O.G. had a better idea. Boy was she shocked at one glance of O.G.'s massive cock, but even better, she was curious enough to stick around and see if she could handle him!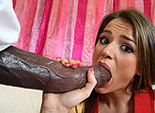 We met Tori at a local burger joint. As you can imagine, the pay at these local burger places suck (minimum wage), which makes it a prime target for OG 14-inch monster. We waved $1000 in front of Tori, and before we knew it, she was taking it all and a big cumshot!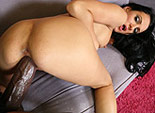 Victoria is a hot hot chick, with an insane body and a love for tremendously huge cocks. Her love for cum, not quite the same, but it does make for some funny ass footage. Check out Victoria getting fucked by the biggest cock in her life!